UEJJ x X2Earn NFT Giveaway NFT
Number of Winners 15 Spots
Official Link uejj.com
Verified Twitter UEJJCOM 42,351
Visit Premint
Hello, Mr X here. When I landed in the Crypto world, I joined some big organization called the Ethereum Blockchain, I thought it would be hard to earn.
It turned out to be easier than I thought, I had to contend against some big boys from some place called the garden or something and as if it's not worse, some weird little green men who speak in gibberish are also giving me a hard time.
But I have it easier since I can Move to Earn, Play to Earn, Eat to Earn ; basically I do everything to earn for my followers, (those guys rock by the way). Being the smart alien that I am, I decided to do a freemint project that is quite lucrative. Anyone who joins me on this journey will earn more than they can hope.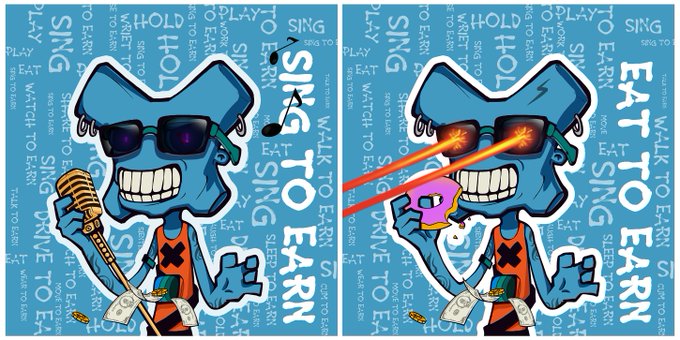 ===============================================




UEJJ Website: https://uejj.com




UEJJ Discord: https://discord.gg/uejj




UEJJ Twitter: https://twitter.com/uejjcom




UEJJ Founder: https://twitter.com/jiamiying




UEJJ is an Alpha Community made up of NFT investors,innovators and promoters




UEJJ alpha call。





Our best professional researchers will provide the most comprehensive and precised project information and investment proposals.




UEJJ information





We will collect and find out the breaking news/trading information/airdrop interaction/market opportunity/new project/ project dynamic.




UEJJ Robert





UEJJ Robert can automatic catch the updated Freemint project information/Premint/Superful/Twitter lucky draw & Whale action/ the change of price floor.




UEJJ  quantitative trading





Our top leveled monetary team will make sure the stable increasement of your fortune.




UEJJ Tools





UEJJ Tools can implememt the full functions of Wallet manager/batch operation/automatic bidding/ secondary market trade/quantitative automatic trading.