UEJJ x Small Worlds Giveaway NFT
Number of Winners 30 Spots
Official Link uejj.com
Verified Twitter UEJJCOM 42,436
Visit Premint
'Evangelion: Tokyo-lll' of Small Worlds

All products are officially licensed by 'Evangelion'

SMALL WORLDS, which runs the world's largest miniature theme park 'SMALL WORLDS TOKYO' has cooperated with metaverse platform DreamVerse. As the first phase of SMALL WORLDS TOKYO Virtual Spatialization, they have announced the 'Evangelion: Tokyo-lll' area metaverse project.Through this cooperation, DreamVerse uses metaverse to rebuild 'Evangelion: Tokyo-lll'with 1/80 size, which combines an offline theme park and online metaverse .
The digital collection of the first phase is "PASSPORT". With the passport, you can enter the metaverse of "Evangelion: Tokyo-lll" and access all subsequent metaverse scenes established by SMALL WORLDS. For the benefit, you can get the offline annual card of SMALL WORLDS TOKYO by purchasing passport

Whitelist Spots Giveaway

To enter:

1.Follow them on twitter

2.Join their discord and send 'Say hello from UEJJ'

Twitter: https://twitter.com/smallworldsmeta

Discord: discord.gg/ZRksqRwuP4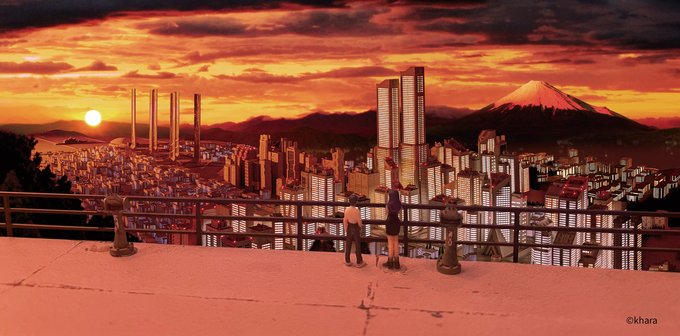 ===============================================




UEJJ Website: https://uejj.com




UEJJ Discord: https://discord.gg/uejj




UEJJ Twitter: https://twitter.com/uejjcom




UEJJ Founder: https://twitter.com/jiamiying




UEJJ is an Alpha Community made up of NFT investors,innovators and promoters




UEJJ alpha call。





Our best professional researchers will provide the most comprehensive and precised project information and investment proposals.




UEJJ information





We will collect and find out the breaking news/trading information/airdrop interaction/market opportunity/new project/ project dynamic.




UEJJ Robert





UEJJ Robert can automatic catch the updated Freemint project information/Premint/Superful/Twitter lucky draw & Whale action/ the change of price floor.




UEJJ  quantitative trading





Our top leveled monetary team will make sure the stable increasement of your fortune.




UEJJ Tools





UEJJ Tools can implememt the full functions of Wallet manager/batch operation/automatic bidding/ secondary market trade/quantitative automatic trading.