Number of Winners 25 Spots
Official Link thesanctum.io
Visit Premint
" The Sanctum is the very first fantastic adventure that summons ancestral magic into the Web3."
Behind the doors of a private school where technology, witchcraft & occult sciences cross paths, uniquely gifted witches and wizards will allow you to partake in a unique quest with breathtaking adventures and… a prophecy to unfold!
Find the way to harness all four supreme powers and become the new protector of the magical crossroad. Merlin's Legacy must live on!

Name: The Sanctum
Supply: TBA
Mint Date: Halloween 2022
Mint Price: TBA
The Sanctum is a magical adventure conceived to evolve and expand by harnessing Web3 powers.
The Sanctum's roadmap provide s a 360° digital experience. It was d eveloped with enough su bstance and elements to provide a clear vision of the goals to achieve but also leave room for evolution. The brilliant team behind the project set in place a strong ecosystem, a well-thought economic plan and a complete universe that will allow the brand to grow. Join this fantastic journey and let the magic happen.
You can also find our Tiffany&Co Collaboration planned for phase one by clicking here !
The Magical Crossroad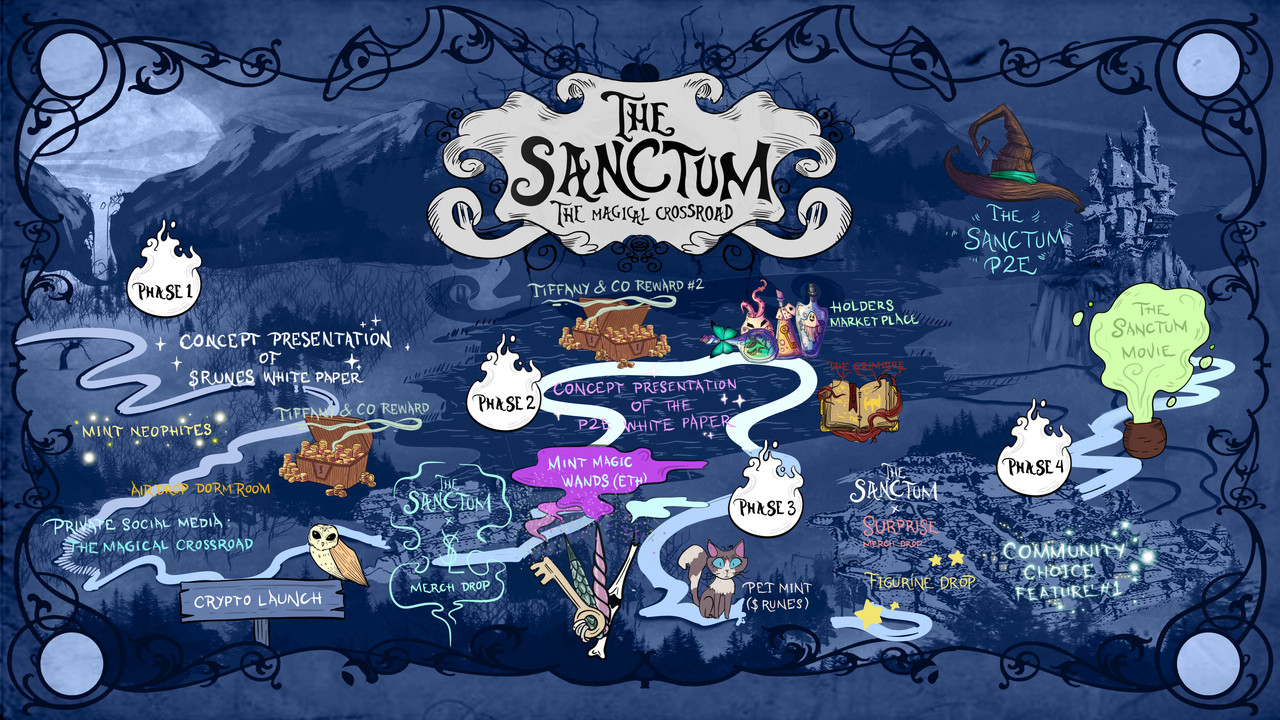 Don't forget to visit our website for more spooky fun!
Additional Information
Want to know more about the team? Check us out!
Drop us a follow on Twitter to stay updated on The Sanctum!
Discord: Click Here